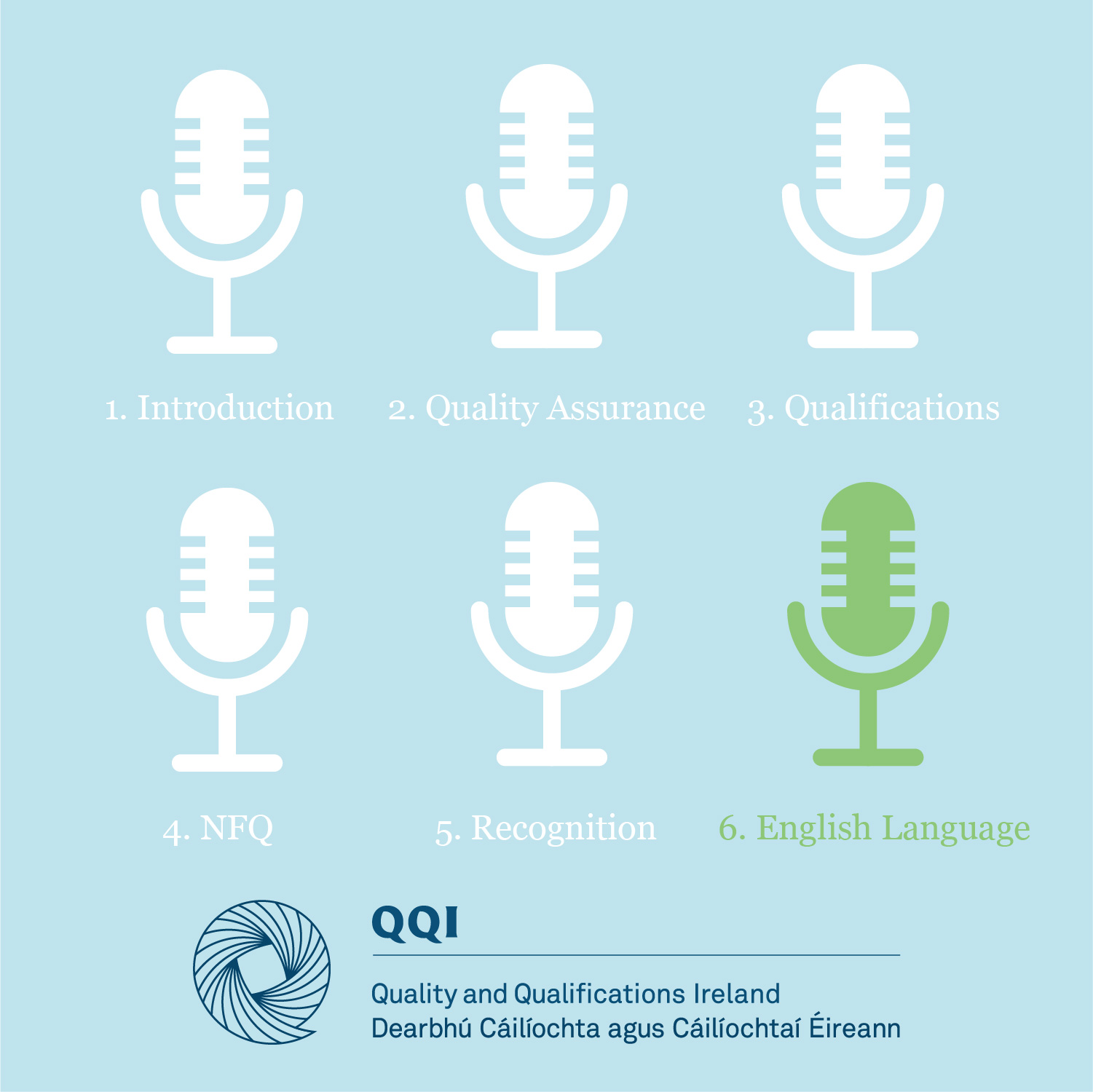 Quality and Qualifications Ireland (QQI) is the state agency that promotes quality and accountability in education and training in Ireland. One of the key education sectors in Ireland is English language learning. But how do students know they are signing up for a quality course?
In this episode, you'll hear Sue Hackett, a member of QQI's Validation and Delegation Unit, in conversation with our host Paul O'Mahony about QQI's role in ensuring standards in the English language sector and the creation of the International Education Mark.
The Quality and Qualifications Ireland podcast is hosted by Paul O'Mahony and produced by Show and Tell Communications on behalf of QQI. Sound recording by Beacon Studios. Sound editing by Mark Cotton. The producers for QQI are Deirdre Miller and Laura Carrigan.
You can find out more about QQI and the topics covered in this episode at www.qqi.ie.