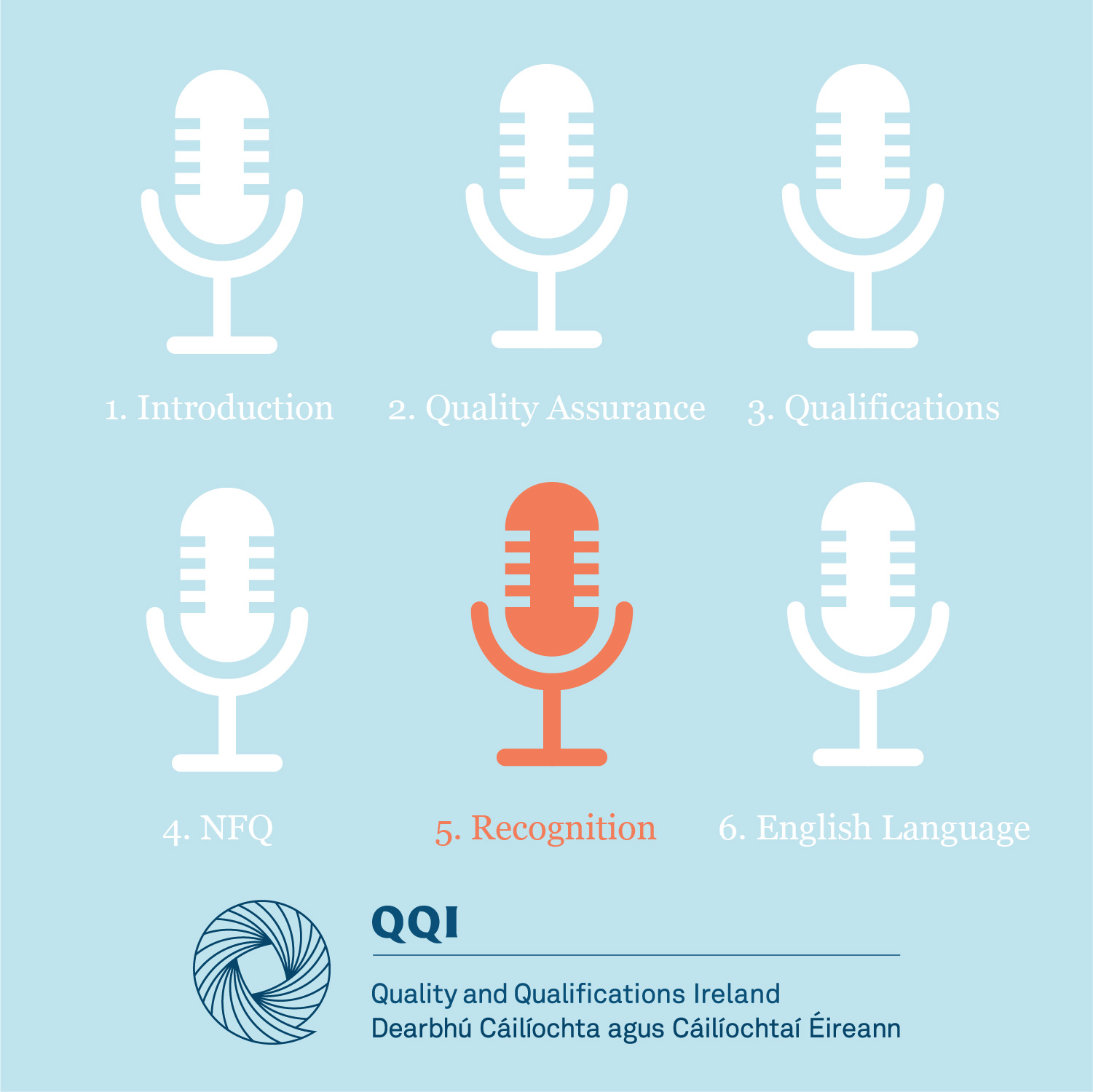 Quality and Qualifications Ireland (QQI) is the state agency that promotes quality and accountability in education and training in Ireland. One of its roles is to help people with foreign qualifications match them to their Irish equivalent. How does it do that?
In this episode, you'll hear Mark Coney, a member of QQI's Information Services team, in conversation with our host Paul O'Mahony about recognition of overseas qualifications in Ireland.
The Quality and Qualifications Ireland podcast is hosted by Paul O'Mahony and produced by Show and Tell Communications on behalf of QQI. Sound recording by Beacon Studios. Sound editing by Mark Cotton. The producers for QQI are Deirdre Miller and Laura Carrigan.
You can find out more about QQI and the topics covered in this episode at www.qqi.ie.